I went to BeautyCon Los Angeles for the first time this year, in all of its glory. To describe it to you via words – it was like stepping into a giant city with each house being a booth of an exciting beauty brand just calling your name to come in, have a cup of tea, and learn about their new products.
It was pandemonium, but kind of neighborly, in a way. All of these brands and influencers were ones that I had always seen via my small iPhone screen and now, I was seeing ALL of them come to life in one gigantic subdivision. That's how I would describe BeautyCon.
During the two days I was there, I was armed with a mission: to find intriguing and interesting brands that I predict will transform (if they haven't done so already) the hair industry.
Let me tell you, it was a tough choice. I loved that there were numerous booths that sported clean labels (see my clean hair care article and why it matters) for hair care, which is extremely uncommon when comparing against the rest of the beauty industry.
But for this article, I wanted to cover brands I saw at BeautyCon that were truly different and those that I think are thinking outside the box from traditional hair care. Here are my four picks!
---
I can already tell that I'm going to LOVE this product. It's an all-natural (free of parabens, sulfates, sodium chloride) fine mist that detangles and softens your hair without making it feel greasy or weighed down. It's safe to use on natural hair, as well as wigs, toppers, and extensions!
I tend to not wash my hair until I absolutely need to (it almost becomes a scary competition with myself). Dry shampoo, as with most women I know now, has become my best friend.
But with repeated use, my hair (natural hair, my topper/wig hair, all of it) can feel a little dry and brittle sometimes. Having this product by my side to add some softness back in is something I never knew I needed, but feel like I already can't live without!
---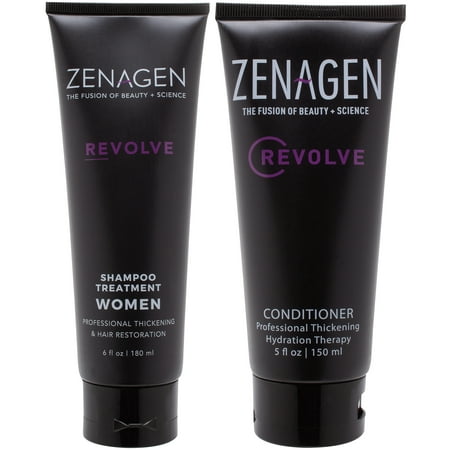 If you've used Nioxin for years and years as I have, look into this one. This is basically the natural, clean-formula version, with the addition of a few extra perks.
It uses Saw Palmetto as its key ingredient to block DHT, which is the main cause of hair loss overall in both women and men. It also has other natural ingredients to reduce scalp inflammation and promote treatment absorption.
Disclaimer: this does NOT work for everyone (for example, it will not work for those with autoimmune conditions). It claims that it will work for those who experience hair loss due to postpartum shedding, thyroid-related issues, chemotherapy, and side effects of medication and surgery.
DHT blocking products have personally helped me reduce shedding and I'm excited to add this to my routine (it couldn't have come at a better time since my jumbo Nioxin bottle has run empty)!
---
This seems like a trend that's increasingly growing traction, but this is one that inputs color (they have 45+ color choices!) without having to bleach your hair. It doesn't work on dark hair, but it does with lighter natural hair as well as already colored hair!
This brand has been around for a while, but I personally hadn't seen this until BeautyCon. I found this intriguing because they claim to use aloe vera water instead of distilled water to maximize conditioning benefits as well as maintain optimal pH balance for your scalp. In addition, it's free of ammonia, peroxide, and sulfates!
For someone that has sensitive skin (my scalp is constantly itchy when using most new products and my skin breaks out after I dye my hair pieces and wear them!), I'm all for less irritation!
I'm planning to try this on my wig and see how it not only retains the hair color but also to see how it fades over time!